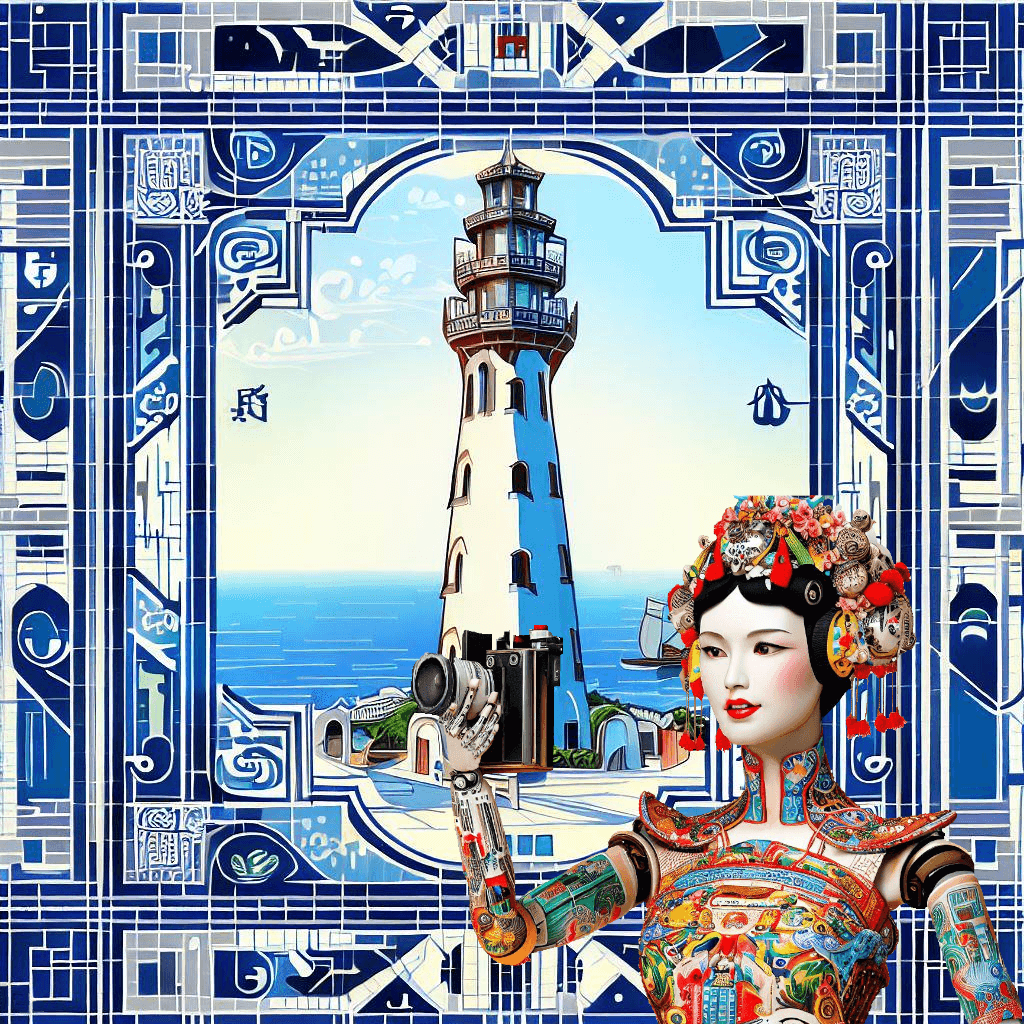 Roaming the Earth to See China - Opening Your Eyes to the Greater Bay Area
The Hong Kong Science and Technology Citizens Education Center and Sustaincia organized a Macau edutourism project from August 28th to 30th, 2023. With the support and cooperation of more than ten units including the Macao Institute for Tourism Studies, Banco Delta Asia, the Hong Kong Liaison Office Youth Work Department, The Chinese University of Hong Kong, and Hong Kong Radio. The purpose of the tour group is to deepen the understanding of the Greater Bay Area among Hong Kong middle school teachers and students. The school teachers and students participating in the tour group will shoot and produce videos on Macau culture and study experience through themed shooting, which will be widely publicized through various major social media platforms in Hong Kong, to help promote GBA development to visitors of Macao.
More details
http://www.macaodaily.com/html/2023-09/03/content_1698689.htm
and
http://www.macaodaily.com/html/2023-09/02/content_1698489.htm
Tourism Education Student Summit showcase latest research in tourism
Macao Institute for Tourism Studies (IFTM) brings together the best final year student research papers at this industry supported summit, with topics in digital virtual tourism, cultural heritage, retail technology, short-form video marketing and more. Sustaincia is honored to participate together with many industry leaders as panelist in this summit, hopefully giving students an enjoyable learning experience outside of their classroom.
summit rundown
USJ ISE ocean protection tour raising awareness about the importance of ocean conservation
Incredible feeling to be able to witness first-hand the effects of plastic pollution and climate change on the wildlife and environment around us. Everyone was able to recognize how essential it is for us to come together in order to make protection of our oceans a priority.
Feeling the sense of excitement when it came to learning about the different species of marine life in the area. The tour provided opportunities for us to constructively ask questions, share our observations, and brainstorm ideas on how to better protect marine life from the current threats.
Meeting with the members of the research team, who delicately explained their research and thoughts on ocean protection. We felt truly informed and inspired to make a difference.
Institute of Science and Environment/科學及環境研究所, USJ, Macao
more at
Kids' Ocean Protection Blog
Sustaincia and other volunteers keenly participated in the coastal clean-up activity on September 17 as part of the community outreach program
The activity was organized by ISE/USJ within the context of the project "Wetland ecosystems: a nature-based solution for coastal protection and plastic pollution entrapment in Macao," sponsored by the Drop by Drop project.
This activity may raise awareness about the pressing environmental challenges and inspire other communities to be more conscious and responsible for protecting the environment.
IFTM students research the potential of NFT in tourism industry development
Dr. Fernando Lourenço led IFTM students from the Tourism Retail and Marketing Management programme to engage in an industrial project to support a local non-profit association called Sustaincia to explore opportunities of using the NFT (non-fungible token) technology to develop various industries of Macao, including the cultural and creative industry.
... outcomes derived from the project would help create jobs and open doors to the international market for local students, musicians and artists, thereby sustaining the development of cultural industry and digital culture creators
https://www.gov.mo/en/news/269275/
USJ ISE Open Day
Institute of Science and Environment (ISE) will hold its Open Day on 2 April 2022, Saturday, from 10:00-13:00 in NAPE Campus
details
Block Chain and Cryptocurrencies Course at USJ
Highly recommended hands-on course on 'Bitcoin and the Future of Decentralised Finance' run by Daniel Filipe Farinha from USJ . Get knowledgeable and up-to-date on the latest development in Blockchain, Smart Contracts, and Non-Fungible Tokens (NFTs)
more details
認識比特幣與去中心化金融課程
強烈推薦來自 USJ 的 Daniel Filipe Farinha 開設關於"比特幣和去中心化金融的未來"的實踐課程。 獲得有關區塊鏈、智能合約和不可替代代幣 (NFT) 的最新知識和發展課程
更多
Technology and Innovation for the SDGs Summit
United Nations University Institute in Macau hosted panels on People, Planet, Prosperity and Peace. Local education, government, association and industry participants join in the event to collaborate on ideas for sustainable development goals.
可持續發展目標峰會的技術與創新
澳門聯合國大學研究所主持了有關人,地球,繁榮與和平的討論。 當地教育界,政府,協會和行業參與者參加了此次活動,以合作實現可持續發展目標。
Sustainability and Data Science workshop at University of Macau
Saturday May 8th 11:00
Organized by students from
Lui Che Woo College
University of Macau
Sustaincia and
HKDL
to share topics in fintech, data science, programming and more
澳門大學可持續發展與數據科學研討會
星期六 5月8日 11:00
呂志和書院
學生安排研討會
可持續發展協會 和
香港數據實驗室
分享金融技術,數據科學,編程等主題
Sustaincia attends Cyber Resilience class
United Nation University Institute in Macau
Principal Research Fellow Mamello Thinyane presents his work on improving data security and preparing for cyber attacks. NGO and SME are most vulnerable to data confidentiality, integrity and availability attacks from bad actors. If not taken seriously, these risks can severely affect the sustainable development of these organizations.
可持續發展協會 參加網絡抵禦能力研討會
由 聯合國大學澳門研究所 舉辦,首席研究員Mamello Thinyane介紹他在改善數據安全性和為網絡攻擊做準備方面的工作。 非政府組織和中小企業是最容易受到不良行為者的數據機密性,完整性和可用性的攻擊。 如果不認真對待,這些風險可嚴重影響這些組織的可持續發展。
Institutional Sustainability Index for Greater Bay Area
Indexing helps make sense of large amount of information (like the index at the end of a textbook) which lets us group and normalize information at a glance.
Sustaincia presented a plan at
Hong Kong Data Lab
to quantify local institutions' sustainability to highlighting impacts from investments and fund using strategies.
大灣區機構可持續發展指數
數據收集有助於理解大量信息(例如教科書末尾的目錄),使我們能夠一目了然地對信息進行分組和規範化。
可持續發展協會 在
香港數據實驗室
提出了一項計劃,以量化本地機構的可持續性突出投資和資金使用策略的影響。
Sustaincia Tea Talk present latest Macau air quality research
Ever wondered how
Macao Meteorological and Geophysical Bureau
forecasts air quality? PhD student Thomas Lei from University of Saint Joseph present his Particulate Matter (PM10 & PM2.5) analysis and forecast model.
The Tea Talk was organized in collaboration with
Hong Kong Data Lab
, a group doing hands-on data science in Macau.
Let's launch sustainability with data science!
可持續發展協會 茶聚會 展示澳門最新的空氣質量研究
有沒有深思過
澳門氣象地球物理局
如何預測空氣質量? 澳門聖約瑟大學博士生 李旻達 介紹他對顆粒物(PM10&PM2.5)的分析和預測模型。
茶聚會 是與
香港數據實驗室
合作舉辦,小組正在做澳門的數據科學。
讓我們通過數據科學啟動可持續發展!
Collaboration with Macao Institute for Tourism Studies (IFTM) Event Club
Thanks to
IFTM Event Club
for arranging meeting with sustaincia, we have some practical collaborative ideas especially the sustainability survey, Tea Talk and connection with IFTM in general. Let's launch student sustainability!
與澳門旅遊學院(IFTM)會展學會合作
感謝
IFTM 會展學會
安排與 可持續發展協會 的會議,我們提出了一些實踐合作想法,尤其是可持續性調查,品茶會以及與IFTM的聯繫。 讓我們啟動學生的可持續發展!